Amazon Music caters to both passive and active listeners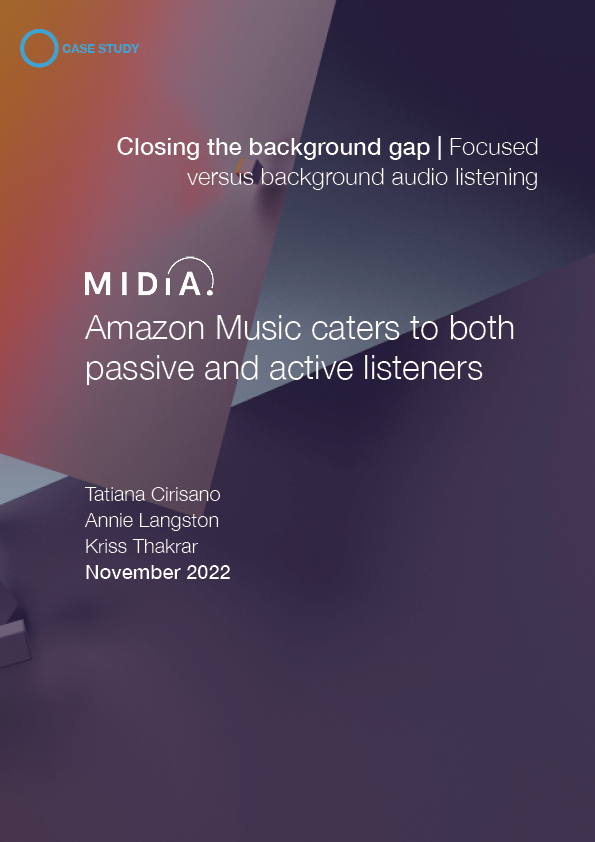 Already a client? Log in to read this case study. Become a client or purchase the associated report.
Across its numerous tiers, Amazon Music has a relatively older userbase that mainly streams music passively. Amazon Music can play to these habits to differentiate itself from other streaming services,...