Artiphon's Minibeats brings social music creation to Snapchat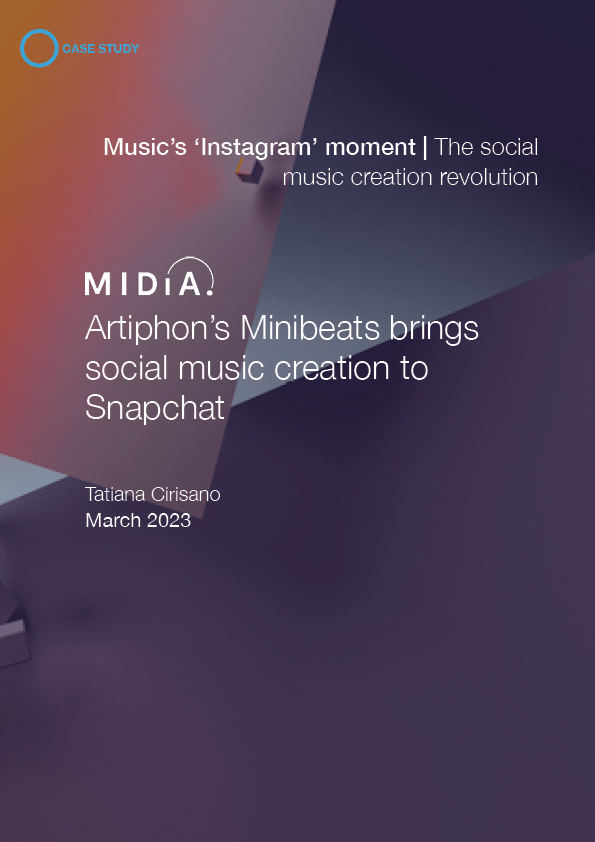 Already a client? Log in to read this case study. Become a client or purchase the associated report.
In 2021, instrument maker Artiphon launched the Orbacam social video app, where users could shoot video, create music for it, and add perfectly synced video effects. Originally meant as a companion to...