Dance Cry Dance Break innovates subscriptions with artist storytelling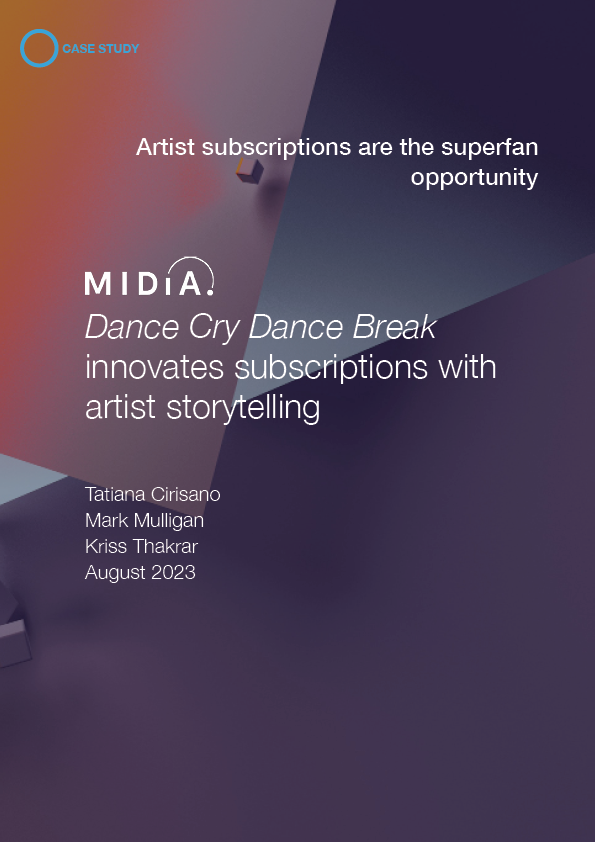 Already a client? Log in to read this case study. Become a client or purchase the associated report.
Dance Cry Dance is a boutique record label that positions itself as 'a young and growing record collective with an equitable profit-sharing model created for artists by artists'. In 2022, the label...