How Coachella put the power of UGC livestreaming on display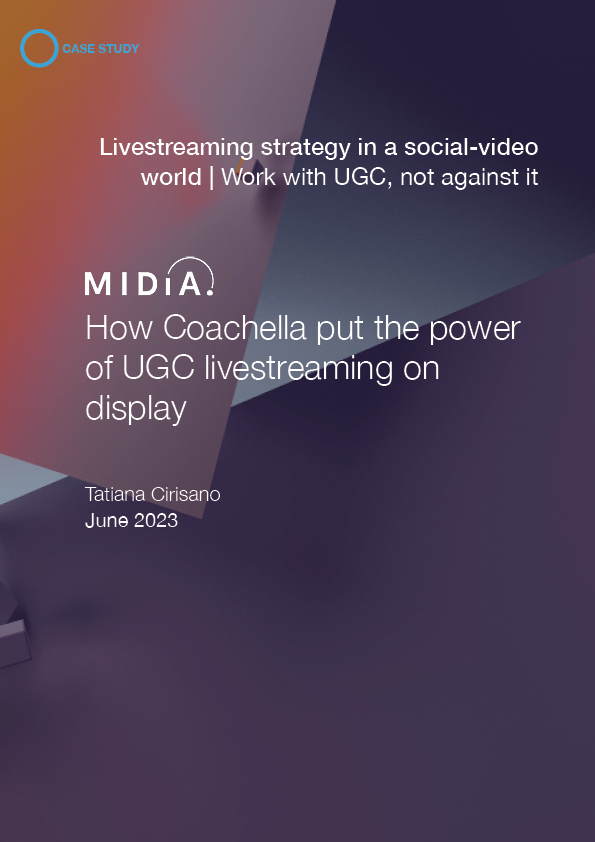 Already a client? Log in to read this case study. Become a client or purchase the associated report.
YouTube's official livestream of the 2023 Coachella Valley Music and Arts Festival captured the event through both a long-form, professional livestream on YouTube, and short-form video user-generated...