How OpenAI fits into the growing need for scarcity in digital entertainment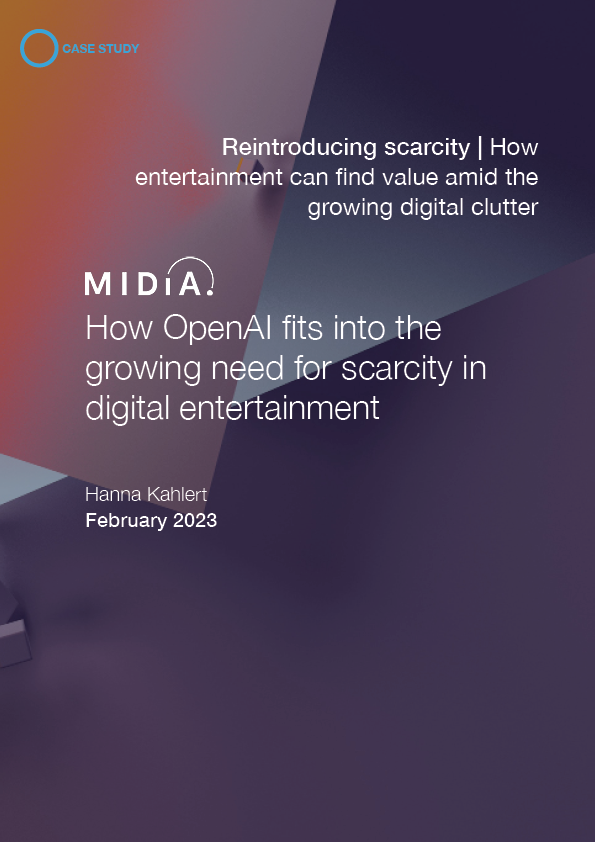 Already a client? Log in to read this case study. Become a client or purchase the associated report.
Digital entertainment has seen a boom in content production, with more songs, TV shows, and games released at a faster rate than ever to compete for audience's attention. However, audiences have no available...