Taylor Swift's Midnights playbook for sustaining superstardom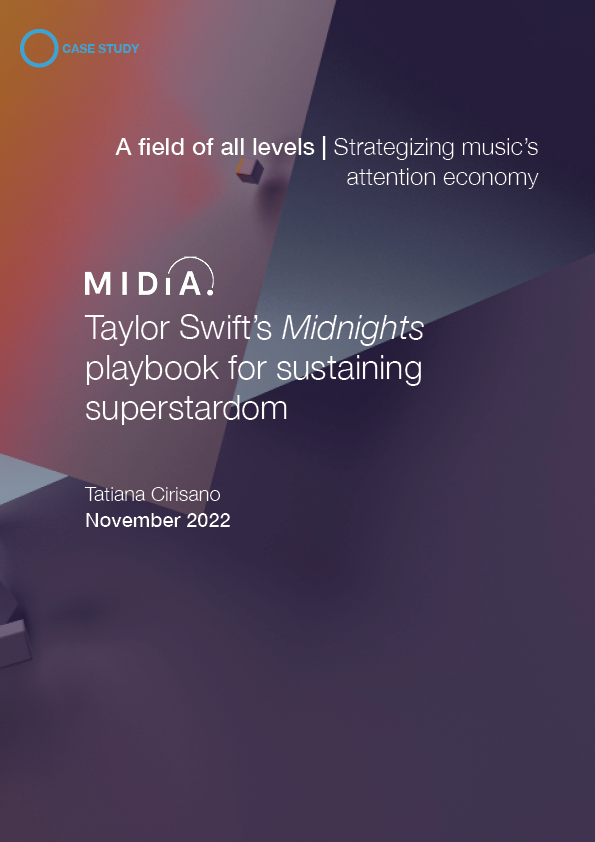 Already a client? Log in to read this case study. Become a client or purchase the associated report.
As an artist whose rise to prominence coincided with the rise of streaming, Taylor Swift was able to build a massive listener base in less congested times, benefitting from all the democratising impacts...