The Morbius fandom misread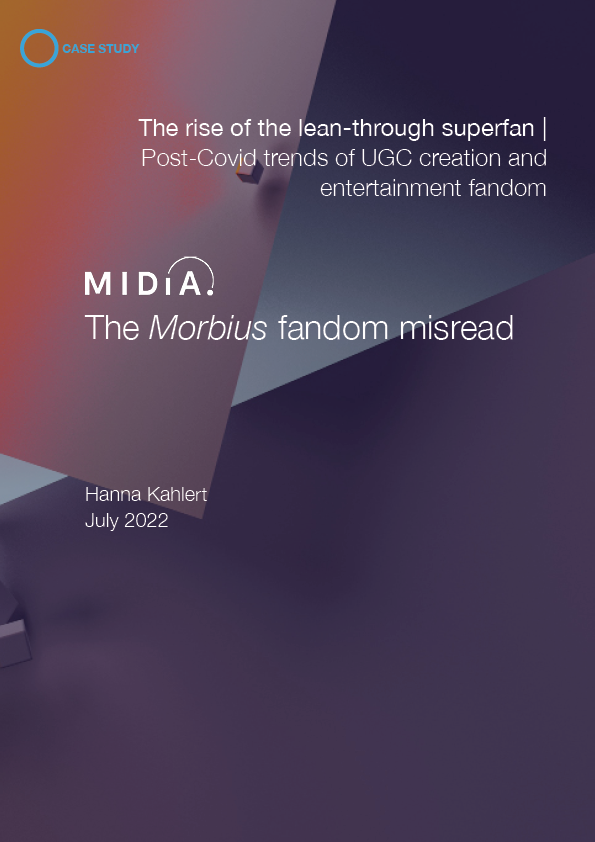 Already a client? Log in to read this case study. Become a client or purchase the associated report.
With lean-through behaviour growing ever more central to fandom, it is natural for marketing and strategy teams to look for trends in this sort of behavoiur in order to identify sentiment and fandom groups....