YouTube is paving a new music discovery pathway — will it work?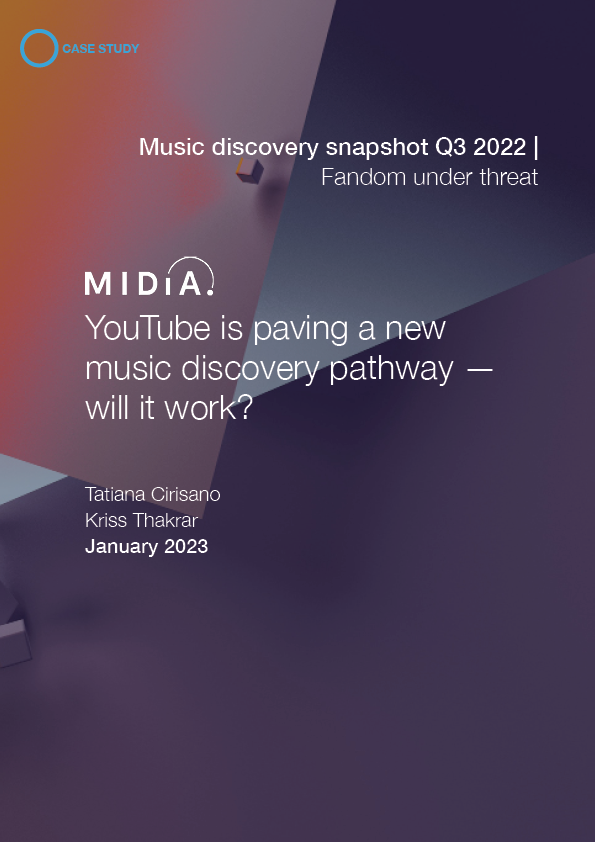 Already a client? Log in to read this case study. Become a client or purchase the associated report.
Song discovery ideally kicks off a fandom journey for the consumer, who then goes on to learn about the artist, stream their wider catalogue, become a fan, and buy merchandise and concert tickets. But,...