Brazil Video Market Country Profile
Social Video and Pay-TV Vie for Dominance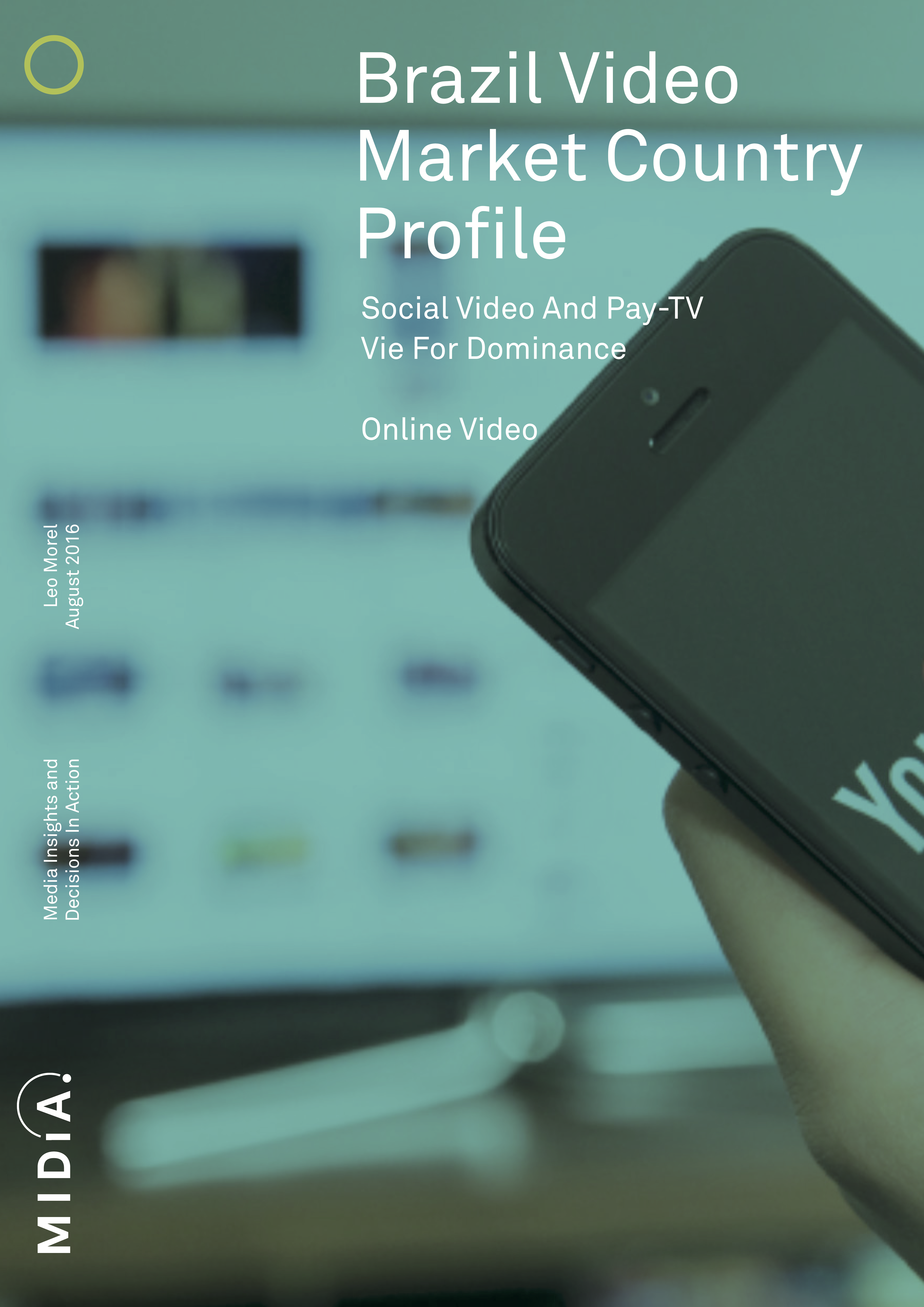 Our clients have full access to all of our reports. Clients can log in to read this report. Click here to become a client or, you can purchase this individual report.
Brazil Video Market Country Profile: Social Video And Pay-TV Vie For Dominance
The 20,000 Foot View: Despite the current period of economic and political crises, Brazil has become one of the main digital video consumption markets globally on account of smartphone and YouTube proliferation. Nevertheless, traditional media such as free-to-air and pay-TV still have a major presence among Brazil's cultural habits. Moreover, in the last decade, the country experienced a reduction in social inequality, bringing a large swathe of Brazil's lowest income classes into the consumer market, in turn contributing to the development of the digital video market.
Key Findings 
Pay-TV recorded a

growth from 2010 to 2015; however, in 2016 the country's current economic crisis made the number of subscribers shrink by

Brazil's upper classes are driving pay-TV adoption while lower income groups are driving YouTube adoption
The smartphone is the most popular device for video consumption, with smartphone penetration at

Pay-TV is a key entertainment category for Brazilian families, being present in

of the

million total households registered in the country
YouTube is the main digital video platform in Brazil with

of consumers watching at least one YouTube video per month
Brazil's social inequality drives strong adoption of on-demand video among its wealthier citizens
Brazilians are heavy digital social media users with more than

million users on Facebook consuming videos every month
Companies Mentioned: Amazon, Band, Facebook, Netflix, Porta Dos Fundos, Rede Globo, Rede TV, YouTube