Reports: music listener
Browse all of our reports, featuring our analysts' expert insights and analysis of audience segmentation, emerging trends and technologies, value chains, market shares, predictions and more – backed by our proprietary survey data and bespoke models & forecasts. Become a subscriber to get new ones every month, or just pick one to get started.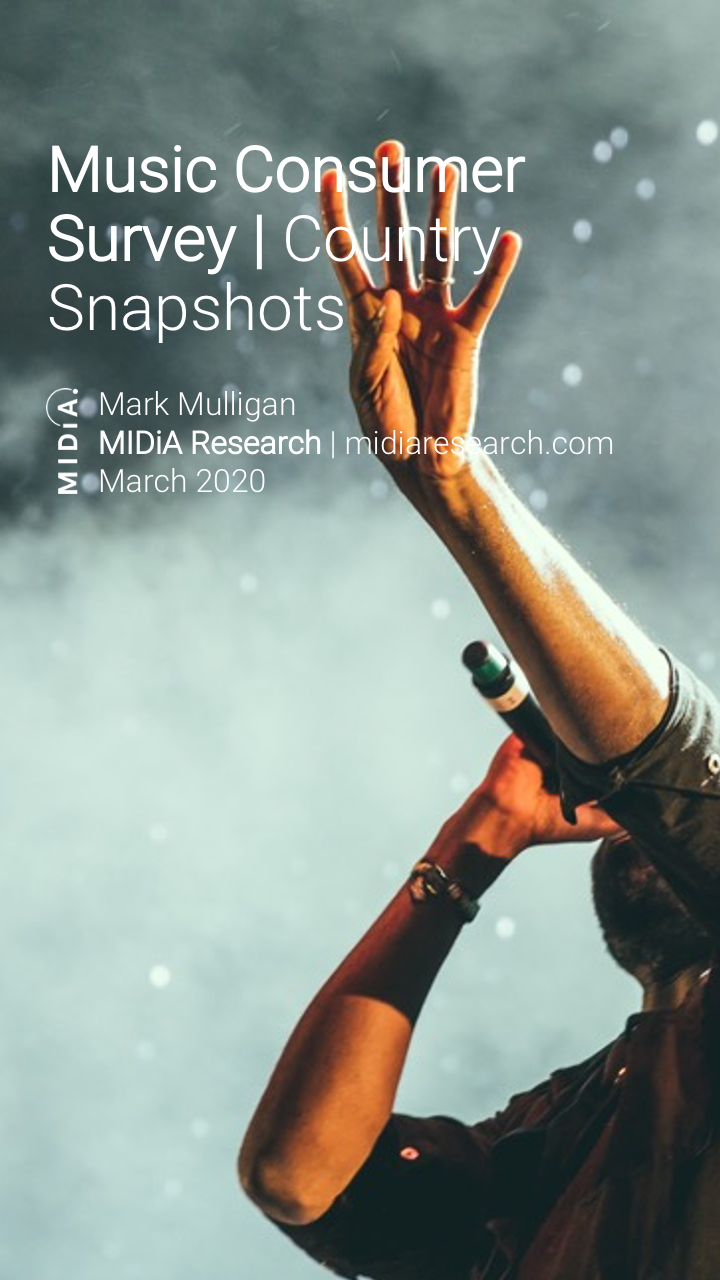 Music consumer survey country snapshots for US, UK, Canada, Australia, Germany, Spain, and Sweden.