Gamer brand fandom
Assessing partnership suitability between games and entertainment brands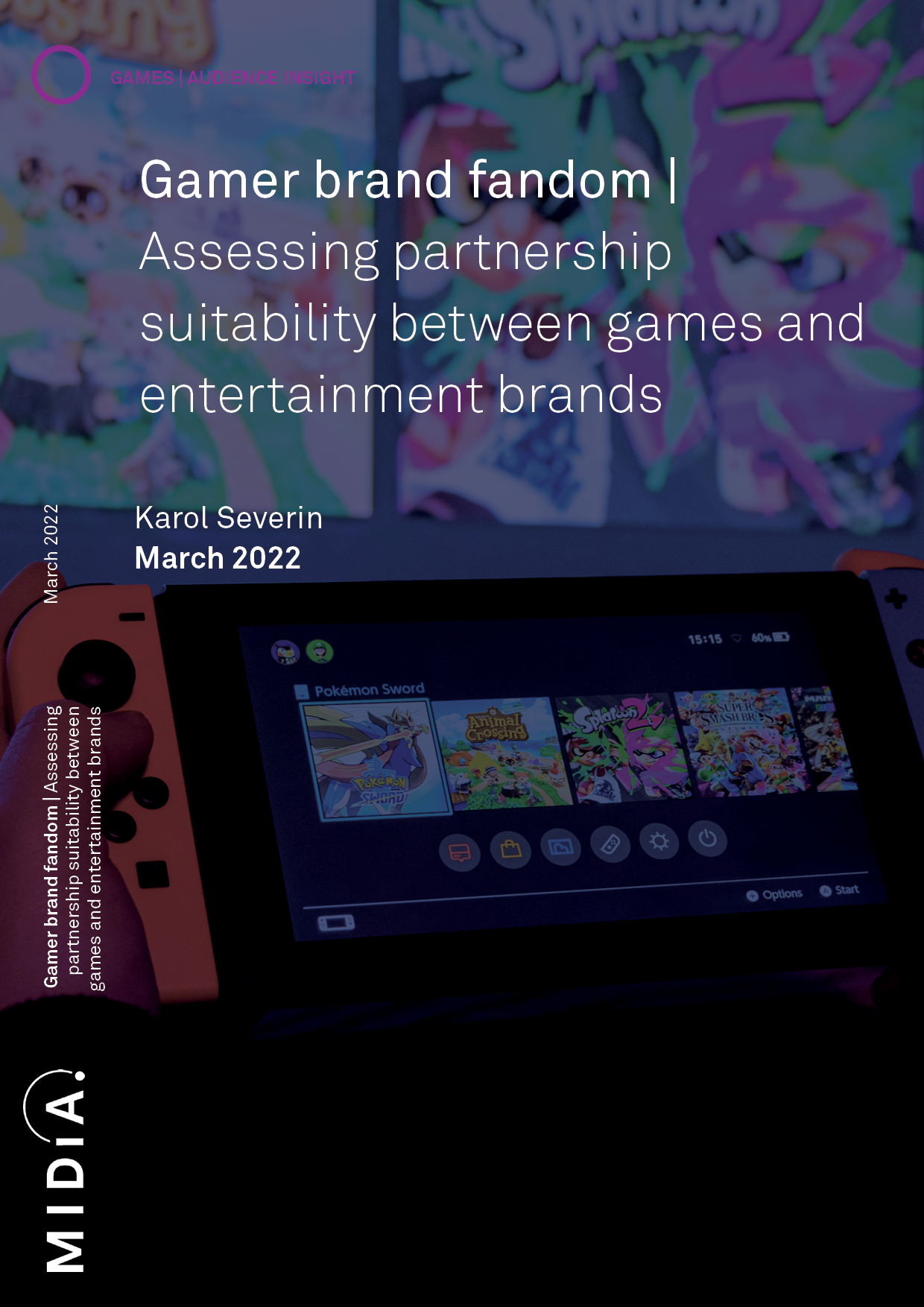 Our clients have full access to all of our reports. Clients can log in to read this report. Click here to become a client or, you can purchase this individual report.
The 20,000 foot view
Entertainment partnerships in games are booming, with games companies being approached with opportunities from all directions. This increased level of opportunity puts pressure on the available time and resources to properly evaluate each proposal. Simultaneously, the continuous influx of opportunities, coupled with ongoing games release deadlines, make it hard for games companies to step back and apply macro frameworks for partner assessment and prioritisation effectively. 
Key Insights
Games companies need measurement and prioritisation frameworks to assess brand collaboration success amid an overload of brand partnership approaches
Entertainment brands require a framework to better focus their brand partnership testing efforts in games ecosystems
Beside positive brand sentiment, negative sentiment also needs to be considered. The closer the two, the more tribal / controversial the response to a partnership may be

of gamers are fans of IP universe brands compared to

who dislike them, making it the most suitable category for brand partnerships in games
Sports brand fandom is the most tribal, with

of gamers being fans of the tracked sports brands, and

disliking them
Disney has the highest fan penetration among gamers

while simultaneously having the lowest negative sentiment

Though among gamers, the Pokémon brand has a higher fan penetration

than G.I. Joe

it also has a higher rate of negative sentiment

versus

making it less suitable for brand partnerships overall
Console gamers have the highest entertainment brand fan penetration compared to PC and mobile gamers
Games aficionados (the most valuable gamer segment) have the highest brand fan penetration, highlighting the importance of cross-entertainment partnerships for games companies and brands alike
Sandbox and open world players have the highest brand fan penetration rates across all entertainment sectors, but first-person shooter (FPS) players could provide a bigger opportunity, given the genre's size
Puzzle games present an opportunity for music brands (e.g., artists, creator tools, and festivals) due to the favourable overlap and lower brand partnership competition from other entertainment sectors
Companies and brands mentioned in this report : Adele, BTS, Boston Red Sox, Chicago Bulls, Chicago Cubs, DC Universe, Disney, FaZe Clan, FC Barcelona, G.I. Joe, Harry Potter, James Bond, LEGO, Lord of the Rings, Los Angeles Dodgers, Marvel Cinematic Universe, New England Patriots, New York Yankees, Pokémon, Real Madrid, Spider-man, Star Wars, Taylor Swift, Transformers