Local Sounds, Global Cultures
MENA Music Market Opportunity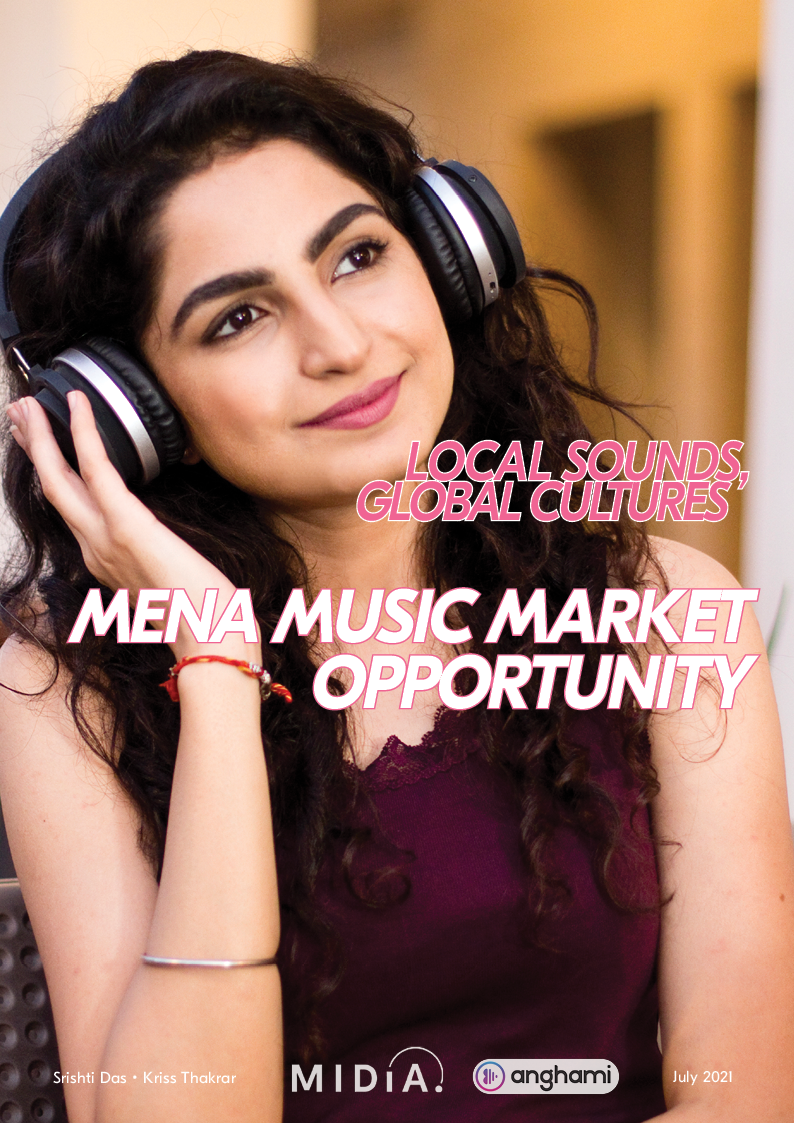 Emerging market opportunity becomes reality
With global music subscribers set to exceed half a billion by end 2021 and nearing saturation in developed markets, the industry focus has shifted to the next billion users. Emerging markets are acquiring unprecedented importance, representing the most likely source of strong streaming growth just when the newly-listed record labels need a growth narrative for investors.
The old recorded music market was dominated by high per-capita GDP markets, where consumers could afford to buy music formats. Streaming's ability to monetise consumption in emerging markets is driving a market shift, with the traditional markets contributing progressively less to the global industry total. Between 2017 and 2020, the US and Europe reduced their share of global streaming revenues from to as other regions outgrew them. This shift will continue to accelerate. MENA, Asia Pacific, Latin America and Rest of World will account for of global subscriber growth between 2020 and 2028, growing subscriber share from to over the same period.
The first chapter of the streaming market was shaped by growth in North America and Europe; the second will be defined by the ever-growing contribution of emerging markets and other regions. This is the stage at which emerging market opportunity starts to become reality.