The App Bubble Burst
The Coming App Economy Correction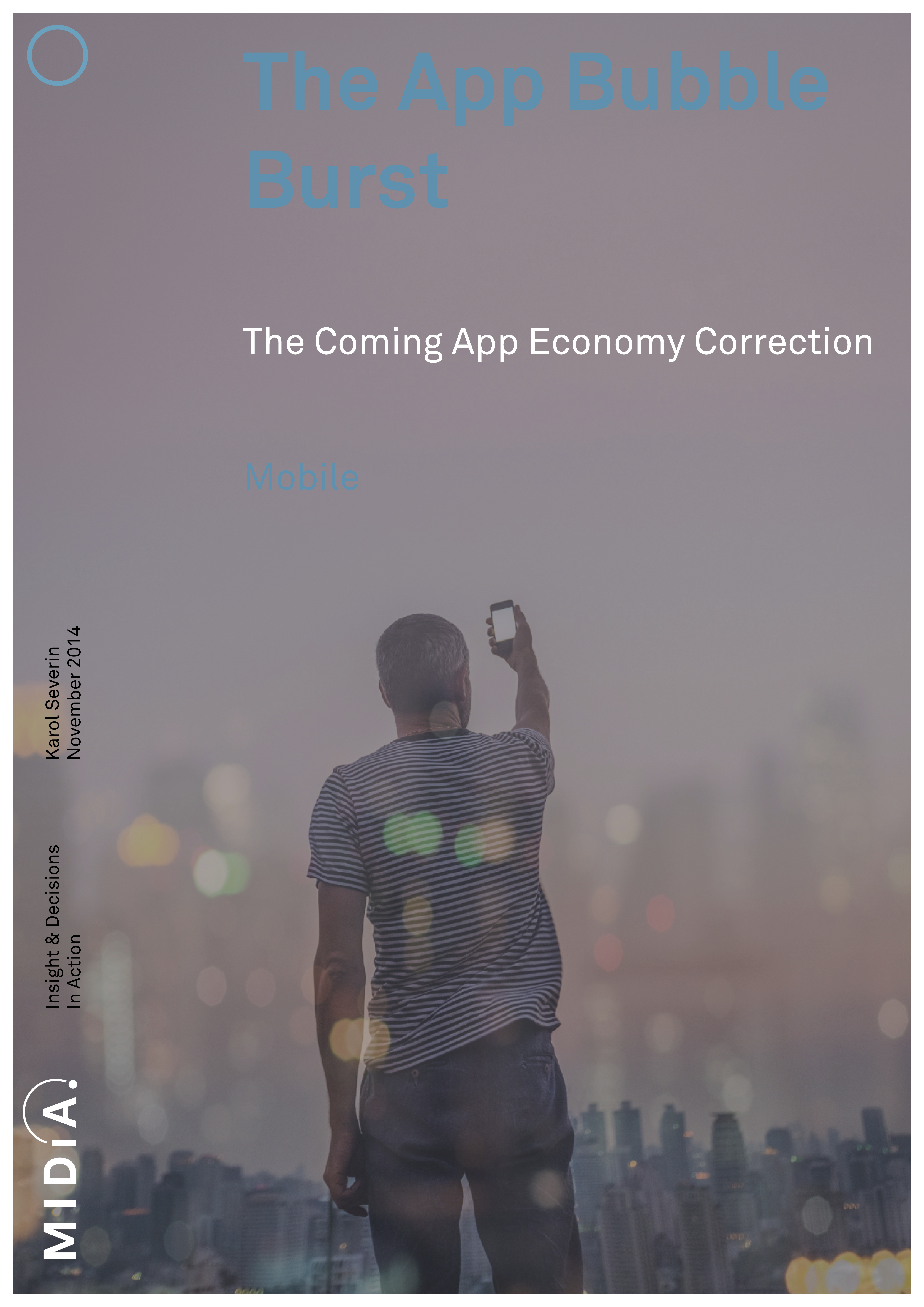 Our clients have full access to all of our reports. Clients can log in to read this report. Click here to become a client or, you can purchase this individual report.
The 20,000 Foot View
In May 2014 we warned about potential risks of the Superstar App Economy. Too few apps were taking most of the revenue. Investors funded huge marketing and development budgets in a bid to create mega hits, but in the process raised the barriers to entry. The pursuit of the standout success by a handful of app developers created bubble economics. Many of those pacesetters struggled to come up with follow up hits that met, let alone surpassed, their previous successes. It is now clear that the sustainability of the current mobile app games market, and by implication the broader app economy, cannot be taken for granted. In fact, the app bubble may be about to burst. 
Key Findings
Games still dominate the Top Grossing charts with

of all Top

placings, just

down on March 2014, though most other categories gained share
The five highest Top Grossing apps are Games
But Games' share of the Top

Free charts declined by

percentage points, down from

in March to just

in October
None of the five Top Grossing apps appear in the Top

Free apps anymore, meaning that the dominant grossing apps are not acquiring new audiences
This slowdown in new audience acquisition will impact in app monetisation
The app bubble dynamics are more pronounced in iOS than in Android due in part to the fact that Android users spend less than Apple users
Companies mentioned in this report: Apple, Google, Zoosk, Tinder, Deezer, Spotify, Pandora, EA Games, Supercell, KING, Rovio, Disney