The Mobile App Funnel
Benchmarking The Mobile App Customer Lifecycle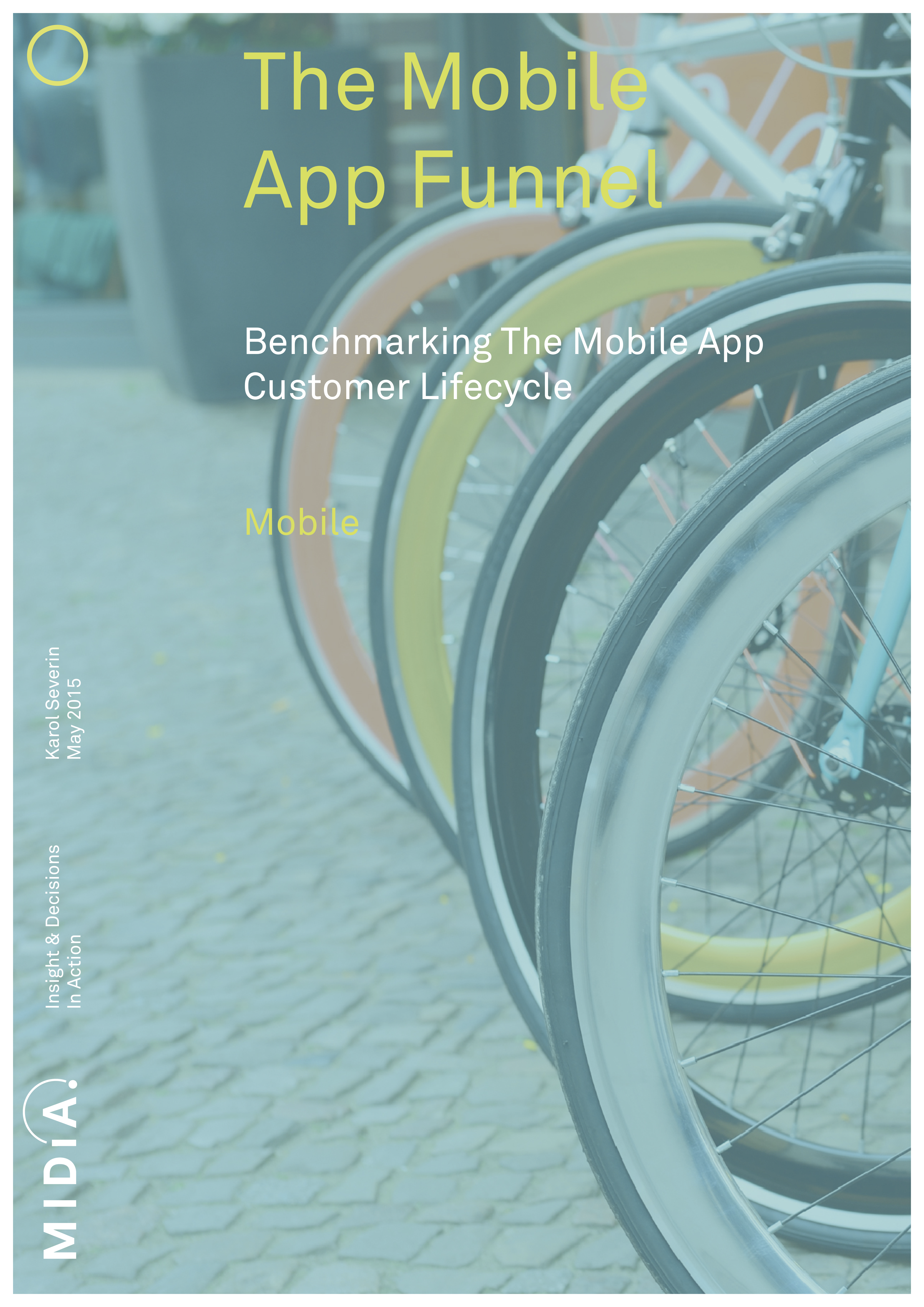 Our clients have full access to all of our reports. Clients can log in to read this report. Click here to become a client or, you can purchase this individual report.
The 20,000 Foot View
App companies lose users and revenue right across the user acquisition and retention process.  Thus as the global app market grows the amount of lost revenue accelerates also.   MIDiA's app funnel analysis reveals just where on the customer life cycle users are lost, why they go and provides industry averages to benchmark against for freemium apps and trial subscription apps. The app funnel is emerging as one of the most important business analysis frameworks for the app economy and understanding it is crucial to driving successful user engagement, conversion and retention.
Key Findings
Users are lost at every stage of the customer life cycle and the impact of losses higher up the funnel is amplified further down it.
For some types of apps up to

of users can be lost between download stage and activation 
Freemium apps only convert

of downloads to payment

of subscription app downloads never enter trial

of smartphone users downloaded an app and never opened it

of smartphone users stopped using an app due to a bug

of smartphone users delete an app within one month

of smartphone users do not find the app they are looking for
App distributors' payment policies favor large developers
Companies mentioned in this report: Customer.io, WhatsApp, Threads, Segment.com