The Netflix Effect
How Netflix Is Changing The Rules For TV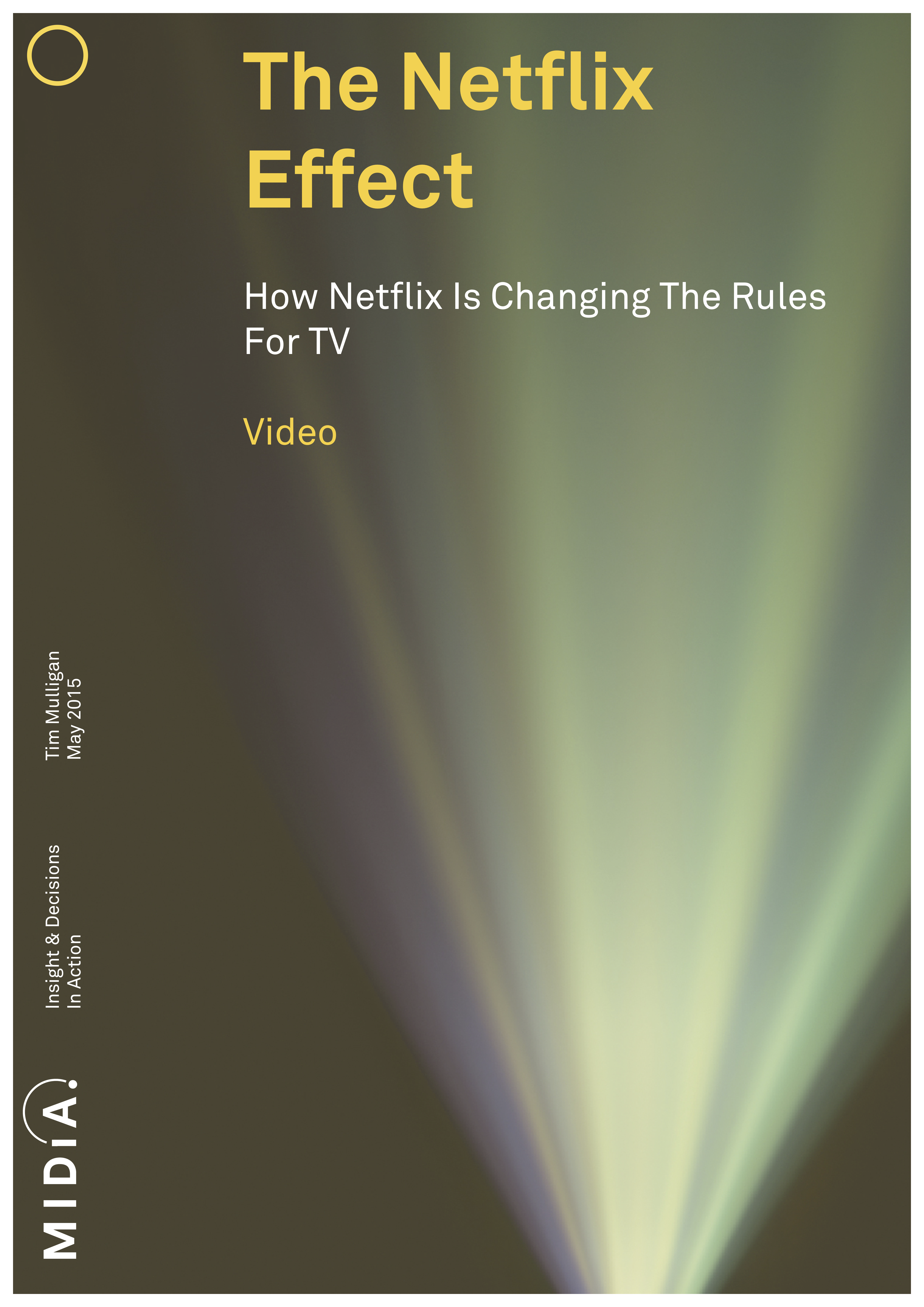 Our clients have full access to all of our reports. Clients can log in to read this report. Click here to become a client or, you can purchase this individual report.
The 20,000 Foot View
Since reinventing itself as an online video subscription platform Netflix has transformed the paid video market. By delivering its online offering into consumers' living rooms through connected TVs it removed the barrier between the TV and the internet.  A competitive pricing strategy and commissioning attention-grabbing content bought the platform consumer mindshare both in its core US market and internationally. On-demand programming combined with commissioning shows targeted at specific consumer segments presents audiences with a compelling alternative to expensive Pay-TV bundles. The steady increase in cord cutters and cord nevers means that the traditional Pay TV sector is quickly having to learn best practice from Netflix in a bid to survive and thrive in this new market.
Key Findings
Netflix's fastest growth is coming from its non-US markets. Its International subscriber base has tripled between 2012 and 2015
Netflix is effectively subsidizing its international subscriber growth with

less revenue earned from its non-US subscribers
Despite slowing growth in US subscriptions between 2012 and 2014, ARPU was up 
Netflix's fastest growing revenue source is international subscriptions with a CAGR of

between 2012 and 2014
In 2015, Netflix will spend the same as Amazon and Hulu, its two main online competitors combined, on content
HBO's annual content budget is

less than a third of Netflix's total content budget-which includes licensing as well as original content

of consumers aged

to

have an online video subscription
Companies mentioned: Netflix, HBO, Sky, HBO Now, Sky Go, Apple, Apple TV, The Echo Nest, Next Big Sound, Comcast, Time Warner Cable, Brighthouse, Charter