Why Netflix Is A Next Generation Network And Amazon Is A Next Generation Operator
Emerging next generation operator and network assets profiles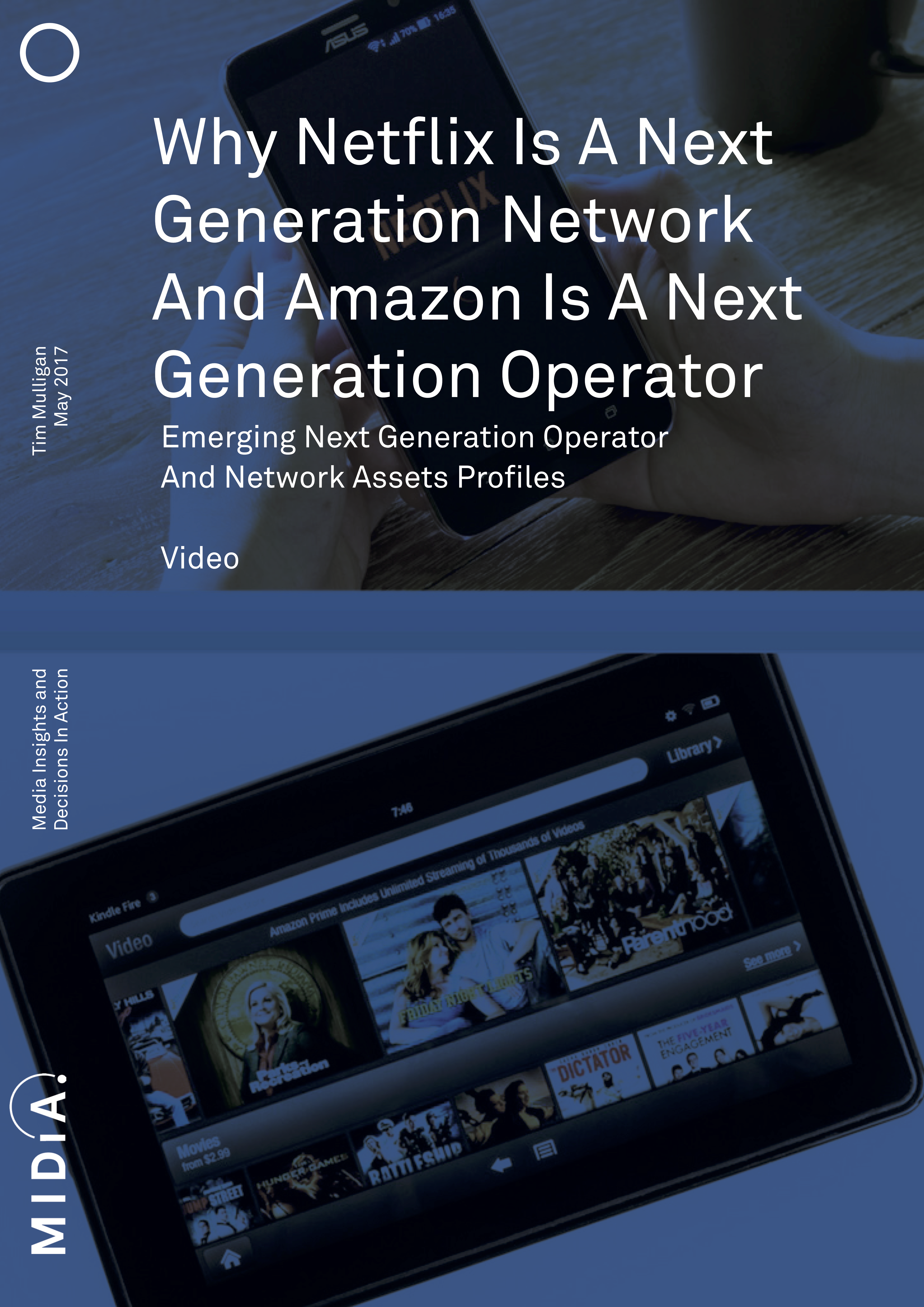 Our clients have full access to all of our reports. Clients can log in to read this report. Click here to become a client or, you can purchase this individual report.
20,000 Foot View:  The shift to digital consumption has brought SVOD (Subscription Video On Demand) to the fore. And leading the charge both domestically in the US and internationally are Netflix and Amazon Prime Video. Netflix is now in territories and Amazon Prime Video is now available in separate territories. Traditionally, the TV industry has been focused on Netflix as the leading SVOD Service followed by Amazon Prime Video. But to place both services in the same bracket overlooks a fundamental distinction between the two services and how they see their respective evolving roles in the emerging streaming video landscape. Netflix is developing the attributes of a next-generation network while Amazon is developing into a next generation operator. If you are a TV network, Netflix is the competitor, Amazon the partner.
Key Findings:
Netflix's assets make it best placed to become a next generation network
Amazon's assets make it best placed to become a next generation operator
Netflix is evolving into a closed ecosystem with an emphasis on originals
Amazon has the hosting infrastructure and ad integration technology to enable it to offer operator services to third parties
Netflix's key strategic objective for video is to drive subscriptions
Amazon's key strategic objective for video is to increase engagement with the Amazon ecosystem through Amazon Prime
If you are an operator Amazon is now your competitor and Netflix a potential partner. If you are a network, the opposite applies.
Companies and brands mentioned in this report:  Netflix, Amazon, Amazon Web Services, Amazon Prime Video, HBO, Starz, Hulu