Youtube e Spotify tomam conta do mercado latino-americano de streaming de música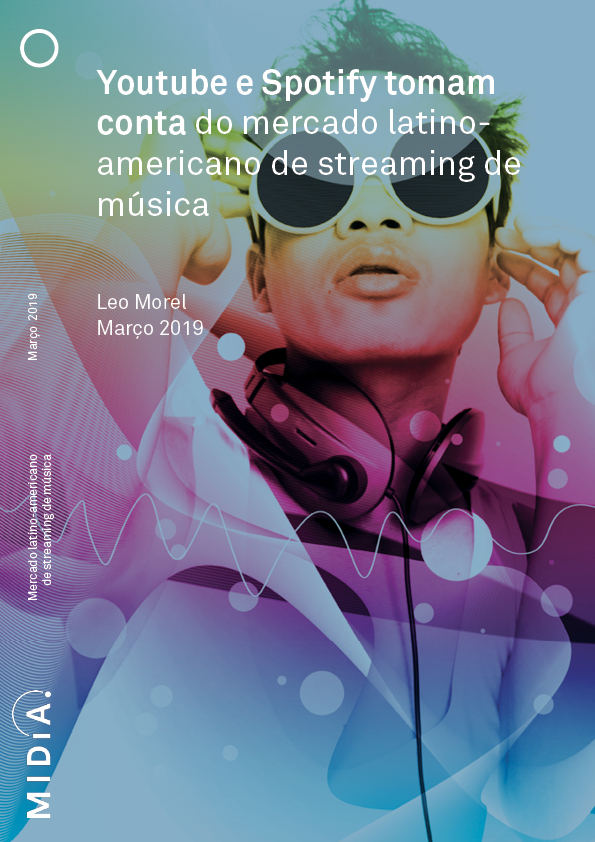 Our clients have full access to all of our reports. Clients can log in to read this report. Click here to become a client or, you can purchase this individual report.
Visão Geral:  A América Latina tornou-se um dos mais importantes mercados de streaming de música devido a fatores como a acelerada adoção por parte do consumidor, a crescente proliferação de smartphones, a significativa oferta de serviços de streaming e o rápido crescimento das receitas das assinaturas gratuitas e pagas. O Brasil e o México, os principais mercados da região, têm potencial de se tornarem uns dos principais mercados de música. Porém, fatores econômicos locais, como o baixo poder de compra dos consumidores e economias nacionais frágeis, trazem desafios para a o desenvolvimento do mercado de streaming na região.
Principais pontos
dos brasileiros assistem a vídeos de música no YouTube

dos mexicanos compram CDs

dos brasileiros acessam o Spotify semanalmente e

o YouTube
O Brasil possui mais smartphones ativos do que habitantes
O YouTube é o líder  do mercado de streaming de música

dos consumidores mexicanos ouvem playlists com curadoria
Entre 2017 a 2018, a América Latina apresentou um crescimento de

no número de assinaturas de usuários do serviços de vídeo sustentados por publicidade
As receitas com as assinaturas pagas na América Latina entre 2017 e 2018 tiveram um crescimento de

gerando

milhões de dólares
Empresas citadas nesse relatório: Apple, Deezer, Google, iPhone, iTunes, Movistar, Spotify, TIM, Virgin Mobile, Vevo, Vivo, YouTube